Endless Summer® 2023/2024
Winter Season Track Days
Europe's best track day series
Year after year, between December and March, a group of racers – beginners, amateurs and advanced – meet on the most beautiful places in Europe to move their sports cars.
In Portimão and other tracks near the southernmost point of Europe, they do their laps, engage in serious motorsport or simply have fun driving sporty cars on the race track.
Their families usually join them, because racing is by no means the only thing on the agenda.
Come with us and experience for yourself the privileged feeling of driving under Spain's sun while others remain in hibernation.
This is Endless Summer®
The best trackday series in Europe at the most beautiful time of year
We winterize your sports car in the sunny south or book you from an incomparable selection of rental sports cars
We organize transports to Spain/Portugal as well as to all tracks for you at reasonable rates
Travel planning (flight, rental car, hotel) we take over for you, we hold preferential contingents at all locations
Limited number of vehicles, optimal conditions
Open pitlane without groups for maximum driving time and relaxed timing
Tire service, parts supply, vehicle support on site at every event
1:1 Coaching® available on request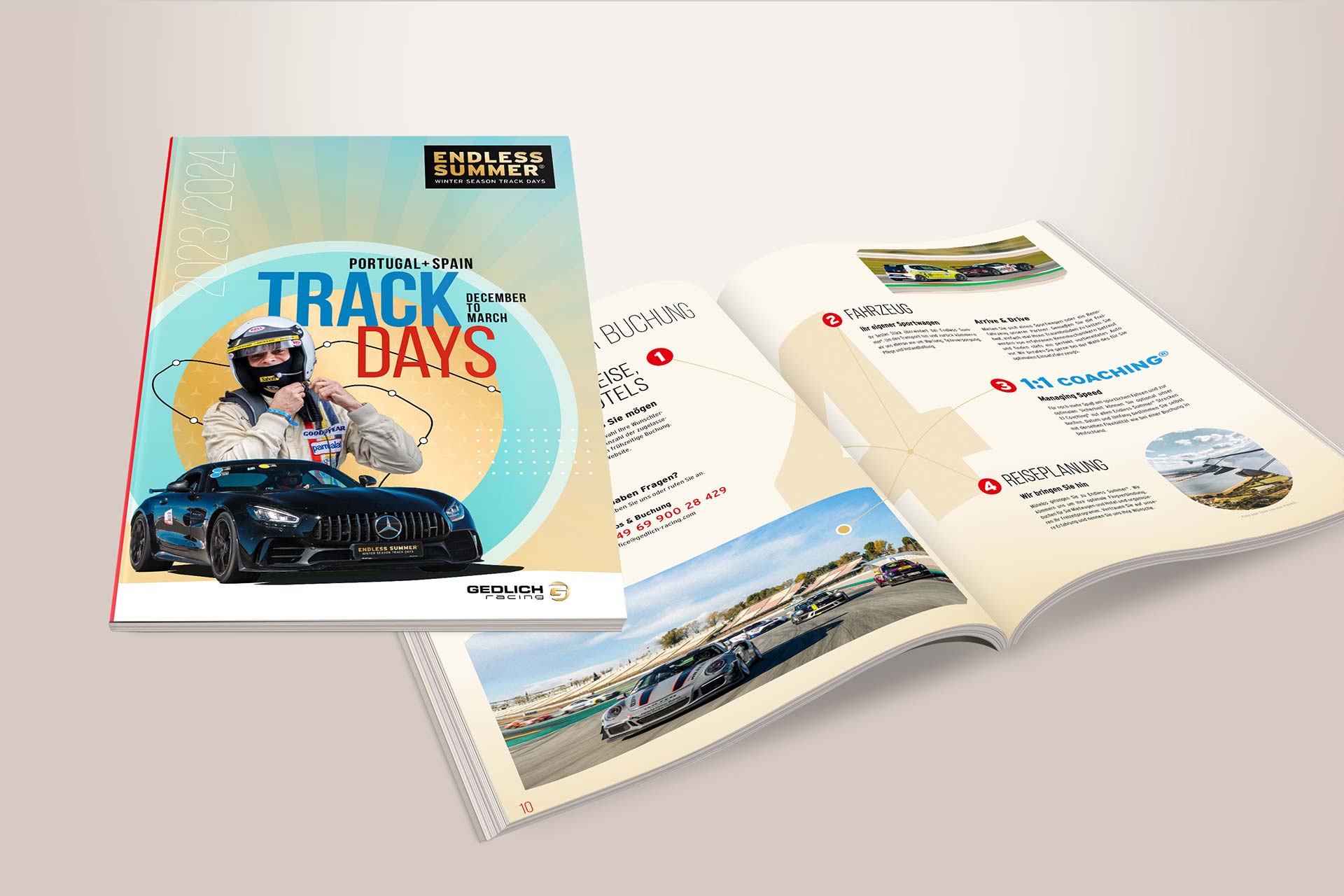 Endless Summer® Magazine 2023/2024
The magazine for the 2023/2024 season is available. Download it here (28 MB) and enjoy 96 pages of concentrated racing action and interesting articles about Europe's best trackday series.
Endless Summer® 2023/2024
Race Tests
Your calendar for pure racing tests
If you are looking for test opportunities to try out your vehicle under racing conditions, our Race Tests are just the thing for you. With timekeeping and a strictly limited number of cars, you can rely on the best conditions. Drivers with lacing license and pure race cars (GT4 and above) only.
Race Tests - Winter 2023/2024